Ming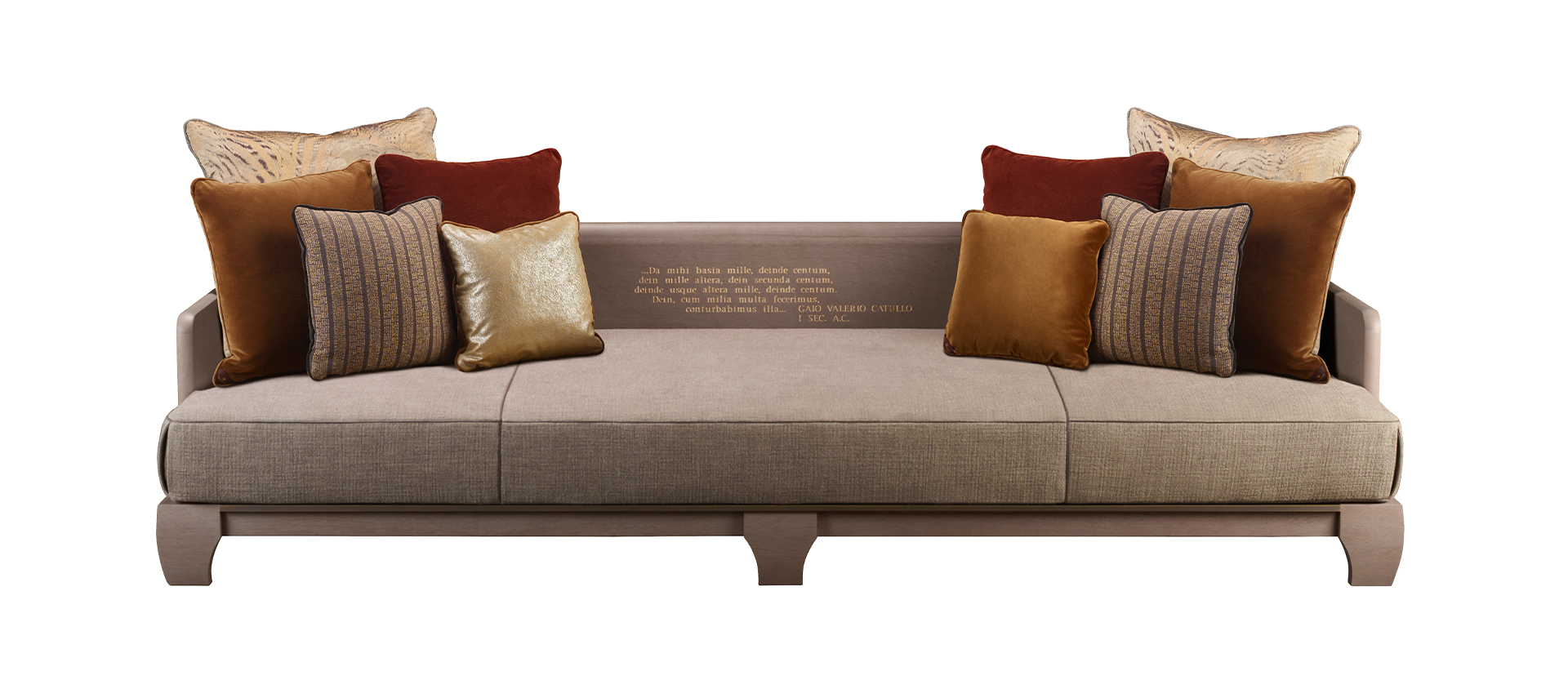 East meets West
The Ming sofa is a harmonious union between East and West.
The structure of Ming is in solid wood, available in natural mahogany, grey mahogany or natural and grey oak, which receives a warm, mystical light source from the bronze details.
The backrest accommodates a customisable inscription made with a gold leaf engraving. The details of the cushions, made of goose down, emphasise the sartorial craftsmanship of the upholstery, which creates a harmony of fabrics and colours.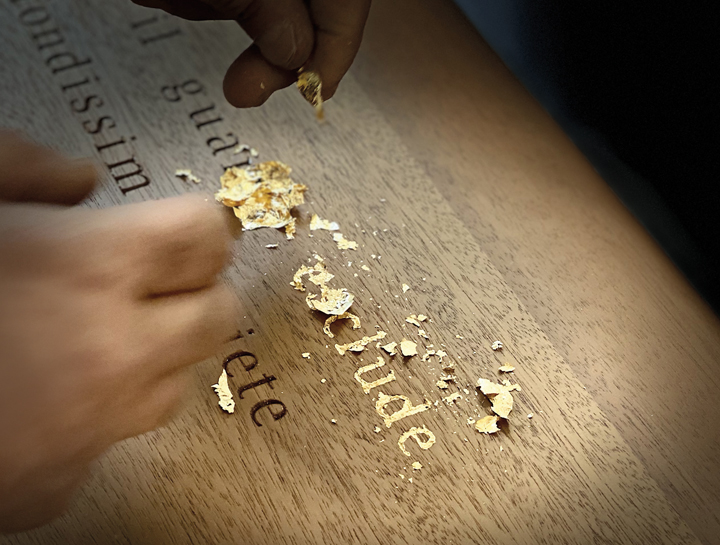 Gilding
Gilding is a process of ornamental decoration used on different materials and with different techniques to embellish an object by applying a very thin layer of gold, known as gold leaf. Gilding was a widespread technique in medieval art and architecture, especially in the Byzantine Empire and in the Renaissance, where gold leaf was used in paintings on wooden panels to enhance the visual effect of saints' halos, or the sun shining: the corrosion-proof nature of gold has allowed these panels to survive to this day with unchanged splendour. Promemoria's craftsmen use this ancient technique by applying gold, silver and copper leaf.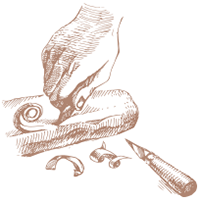 Craftmanship
As testimony to a legendary art, Promemoria pieces represent the highest expression of the purest Italian excellence. Craftsmen through ancient techniques and fine materials create an extraordinary symphony of traditions.
Products of the collection